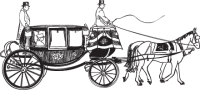 Let Us Identify Your Needs
At Lily Pond, we pride ourselves on our excellent placement skills.
Here you may peruse a list of our most commonly requested household services to further determine your specific needs.
Domestic Couple
Domestic Couple
A Domestic Couple is typically employed to oversee the needs of an individual household. As a pair, the couple is familiar with each other's strong suits, and together can manage home chores and errands in the most efficient manner. As the couple is present most of the day, oftentimes employers are able to eliminate excess staff—such as dog walkers, nannies, chauffeurs, or groups-keepers. In addition, their presence provides added home security and a particular attention to detail one can only achieve from time spent in a familiar space. Responsibilities for domestic couples can include: daily cleaning, laundry and sewing, restocking pantries and home goods, driving and specialty errands, cooking, odd jobs and maintenance repairs, and vehicle service. Many domestic couples live in a nearby living space or cottage, so they are always closeby but still enjoy their own time off and much needed privacy.
Nanny / Governess
Nanny / Governess
A nanny is an in-house caregiver, specifically employed to supplement your current childcare. Nannies personalities and skill sets are incredibly variable. At Lily Pond, we pride ourselves upon our matchmaking skills and are committed to finding the right nanny for your children. Many of our nannies have been professionally trained. Some nannies live-in full time with their employers, some travel along with the children; regardless, all of our nannies understand the flexible work schedule and long hours that are naturally required in such a position. If you have unique specifications in mind for your child's nanny, such as bi-lingual speaking abilities, driving skills, cooking skills, or academic tutoring capabilities—all of these boxes can be checked off. In addition, if you require a nanny for children of a specific age-range, we can assist you in fulfilling your needs.
Baby Nurse / Maternity Nurse
Baby Nurse / Maternity Nurse
Baby nurses and maternity nurses can provide comfort and care during one of the most beautiful and stressful times in life. Such nurses are extensively trained in prenatal care, and can provide expert advice to women prior to and after their pregnancies. Many baby nurses will stay with new mothers 24 hours a day for a period from 6-weeks to three months. They will help teach new mothers how to feed, bathe, dress, and care for their newborns. They can shed light on the intricate aspects of baby-care, like breast vs bottle feeding, sleep cycles, lactation, bonding, and overall hygiene. They can alleviate the stress of a new mother, which is a great gift. Their expertise and skill will be partially transferred to the new mother and make their next step in raising a child a confident experience.
Chauffer
Chauffer
A chauffeur is a personal driver, typically employed to transport their employer and their employer's family. Being a skillful, well-informed driver is largely considered the main requisite of the job. A good chauffeur should have extensive knowledge regarding the layout and roads of the city in which they are driving. Many chauffeurs also can serve as security and have a NYPD background.
Elder Care & Companions
Elder Care & Companions
Elder care and care companions are specially trained individuals who can provide compassion, care, and medical assistance to your elderly or loved one. Companion requirements tend to vary situationally, but tasks can range from planned daily activities and outings to meal preparation, showering and grooming to housekeeping. Companions can also be hired to assist younger individuals, especially during recovery from accidents or for general assistance during any stressful or traumatic life events.
Estate & Household Managers
Estate & Household Managers
Estate managers are hired to maintain and upkeep the property of an individual, couple, or family. The numbers of properties for which they are responsible and their job requirements are variant. Oftentimes, an estate manager will manage household staff and groundskeepers, serving as a liaison for the property holder and ensuring proper care is taking place. Estate managers may contract workers for renovations and repairs, maintain household budgets, implement a payroll system, and log valuable artwork or antiques for each property. The Estate Manager makes the majority of the household's decisions, so long as they deem approved by the property owners. This position requires a high level of trust, individual motivation, and high attention to detail.
Executive Protection & Security
Executive Protection & Security
Many high net worth or celebrity individuals may require executive protection or special security due to their elevated exposure, wealth, or personal associations. A good protection agent will not only be physically able—they will be discreet, street-smart and intelligent, always thinking two steps ahead. The right security is also good at following direction and communicating in a direct, clear manner. Executive protection and security may not be needed in everyday circumstances; regardless, we can help find the part-time or full time assistance you need.
Family & Personal Assistants
Family & Personal Assistants
Assistant roles vary depending on the needs of each individual. Many assistants manage calendars, oversee personal shopping, plan trips and build itineraries, and coordinate special events or parties. A strong assistant will learn the likes and dislikes of their boss. They will work to alleviate extra stress and create an easier work or home environment. Finally, some of the most important traits required of an assistant include: a calm overall demeanor, a positive attitude, the ability to multi-task, and the ability to find a solution that is right for the task at hand.
Housekeepers
Housekeepers
Housekeepers are a great way to maintain the environment of the home, especially for busy individuals with demanding workloads and young children. Duties of a housekeeper can include some or more than the following: ironing, linen and clothing repairs, wardrobe care, closet organization, basic cooking, formal serving, dining room etiquette and table settings, flower arrangement, ability to delegate and manage a small team. Some housekeepers work only a few times a week, while others work 5 or 6 days per week. live-in & out.
Laundresses, Ladies Maid
Laundresses, Ladies Maid
A female attendant can be hired to help the woman of the residence. Assisting with dressing, make-up and hair, clothing care, footwear, and closet organization, Cataloging designer and couture clothes and accessories,Washing, drying, steaming, mending, and ironing all clothing and linens belonging to the family and their guests. The duties of a lady maid & Laundress are wide-ranging. Many lady's maids can assist with personal shopping and social events, too; others have skills in elderly care or nurse training. Lady's maids can live in or out of the main house.
Private Chefs / Gourmet Meal Deliveries
Private Chefs / Gourmet Meal Deliveries
Depending on your dietary needs and food preferences, we can find a suitable chef for your household. Some of our chefs specialize in particular diets, like vegetarian or veganism, gluten or dairy free diets, diabetic nutrition, or weight- loss plans. Most private chefs are required to shop for the family, create daily meals, and oftentimes create larger meals for weekends, holidays, and special events. Some chefs are hired seasonally for summer-homes; others are employed year-round. Most chefs do not live-in with the family but are expected to travel and live-in for part of the year in a seasonal residence.
Ranch & Farm Management
Ranch & Farm Management
Small, privately owned ranches and farms often require general management and maintenance in order to maintain success. A ranch or farm manager has a strong overall understanding of the farming calendar, needs of any present livestock and workable land, and the requirements of a successful, functioning farm. A manager will often report directly to the landowner and oversee a small team of workers to carryout daily field and livestock tasks.
Art & Antique Collection Management
Art & Antique Collection Management
Many art and antique collectors require an experienced agent to oversee the handling, storage, documentation, and transportation of their collectible art and antiques. A personal agent can help you streamline this task, which can become daunting for those with larger collections in their possession. An experienced manager will be familiar with online art catalogue systems, which can accurately record information about each of your pieces, including their worth, description, purchase price, any known flaws, and their storage location. This catalogue itself is an invaluable tool to have for each artwork or antique in your collection. An art and antique manager may be paid an annual salary or may work on a project- based salary, depending on the size of your collection and your individual needs.
Aviation Staffing
Aviation Staffing
Aviation staff, including on-board support, on-ground support, pilots, and flight crew, are often hired to operate, assist, and service personal aircrafts. At Lily Pond, we connect our clients with the highly trained, skilled aviation staff they need. Our pilots and staff are trained in both short distance and long distance safety requisites and in-air hospitality services, making your trip in the air a smooth travel experience.
Event Planning Services
Event Planning Services
For upcoming events and celebrations, we can direct you to a planner with the right expertise to suit your needs. Event planners often specialize in particular party genres, and working with one endorsed by Lily Pond will put your mind at ease. A party and event planner will do everything from research your upcoming event, create an event design, locate the right venue for your event, arrange for food, décor, and entertainment, coordinate any necessary activities, plan transportation services, and send special invites to all guests requested. For a professional, organized, in-tune party or event planner for your personal or corporate needs, look no further than Lily Pond.
Equestrian Management
Equestrian Management
Equestrian management and services help place your horses at nearby, full- service barns and fulfill any basic training needs you may require. Lily Pond can quickly match, screen, and select equine caretakers for each client based on their individual goals. Some clients' main concerns include housing, nutrition, and logging riding time, while others are interested in more rigorous equine training for competition.
Consultation & Staff Training Services
Consultation & Staff Training Services
Locating the right person for your unique situation and needs can be time- consuming and difficult. For clarification and deep understanding of your needs, a staff consultant can help. A staff consultant can identify the dynamics of a home or work environment and any special skill-setsskill-sets necessary to fill such a position. After discussing your needs and preferences, a staff consultant can move the process forward, screen, interview and eventually train your selected candidate. By having a secondary person as a mediator, some uncomfortable items can also be avoided, like establishing responsibilities and guidelines based on your personal preferences as a client.
Interior Designers
Interior Designers
An interior designer is responsible for designing and coordinating the spaces of your room, home, or building. They typically have specialty training and experience in the filed, including a degree in interior design. A good interior designer will adapt their own preferences to the needs and inklings of each client. They will work with each client to review suggested layouts and improvements for each space. They will suggest furniture and artwork to harmoniously compliment the interior area without loosing its functionality. Most interior designers work on an hourly rate or a project-based rate. Most interior designers also charge a commission on any pieces purchased on behalf of their clients.
Guest & Client Services
Guest & Client Services
Hosting a client for business or personal reasons can be overwhelming. In order to ensure each of your clients have a pleasant and successful visit, it is helpful to employ a manager to oversee the complete details of the trip, including their arrival, stay, and departure. A manager can discuss any special needs, food preferences, travel peculiarities, and requisites with your client. They can arrange for transportation services, restaurant reservations, and entertainment bookings. A guest services' manager will promise a stress-free visit for both you and your client. Private Island & Resort Staffing For celebrity and high-profile clientele looking for a professional, qualified service team while traveling in a foreign, remote or island location, Lily Pond can help. Bringing staff with you to your destination can be incredibly helpful, especially in unfamiliar environs. From water sports professionals to chefs, massage therapists to personal attendants, we accommodate all of your requests and promise to fill all your staffing needs. Also, we may assist with staffing your own Private island
Travel & Relocation Services
Travel & Relocation Services
International relocation can be daunting for individuals and families alike. Language barriers and medical needs, financial challenges and travel arrangements—all of these can be simplified by adopting a form of relocation services. We can assign a relocation team or individual counselor to assist you. After assessing your needs, a counselor or team will carryout all tasks at hand and be available 24 hours a day to troubleshoot and minimize any upsets that are bound to occur.
Yacht & Sail Staffing
Yacht & Sail Staffing
A full-service yacht or sail staff is required to smoothly operate your watercraft, as well as provide you with an unforgettable, adventurous experience. Employing a team of trained staff will ensure your trip be safe, smooth, and enjoyable. After assessing your needs based on the length of your trip, size of your watercraft, and any individual requirements, Lily Pond will coordinate a fleet of vetted, trained, professional staff ready to service you, your family, and any guests onboard.
Corporate Staffing
Corporate Staffing
In addition to personal and domestic staffing needs, look to Lily Pond for your corporate staffing needs. We have experience working with multi-level clients, looking for Executive Assistants or Managers for high-profile people and high- level executives. Your firm may require assistance for its CEO, CFO, or COO, and we can direct you to the right candidate for the experienced administrative support you need.